It is obligatory for first-year students to participate in general fire and workplace safety education at the University of Debrecen.To increase efficiency, education will take the form of distance learning from the academic year 2015 on. The material has been prepared with the assistance of a highly-qualified fire safety expert.
The material is available here, log in with your university username, after logging in click on "Megtekintés" (View):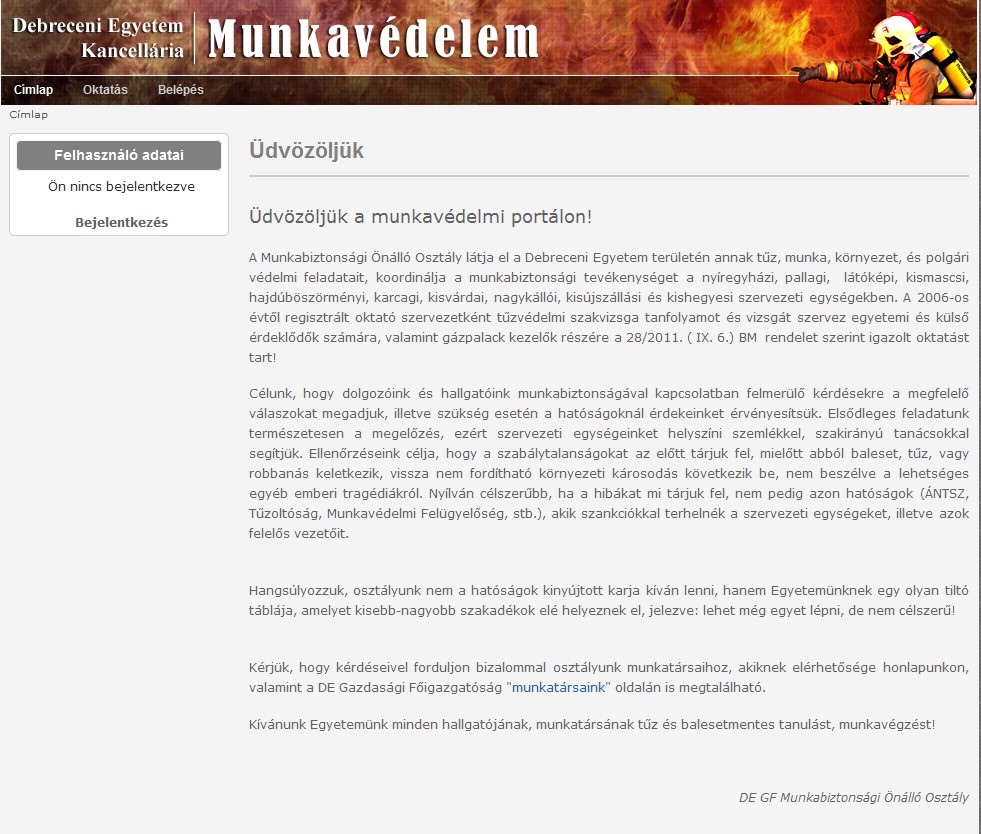 Registration, logging in and viewing takes about 30 minutes.


(detailed statistics will be produced about your viewing, time spent and number of slides viewed…)
All students must take the appropriate Munkavedelem (Workplace Safety) course in the education administration system "Neptun".


Signature of participation in the NEPTUN system is carried out by the Chancellery's Security Management Unit at the end of the academic term.